Holy Moly...it's Wednesday already! WOW! Time flies when you are havin' fun! :) Christina is releasing a sweet kit called, Got you in Stitches! Don't forget it's 20% off today too!
SO for all of you crafty ladies out there that know how to sew...this kit is for you!! Well and for people like me who want to keep special memories like this...
CT TRISHA
But as you can see this kit can be used for other special memories too...gotta love a versatile kit!
CT LISA
CT LISA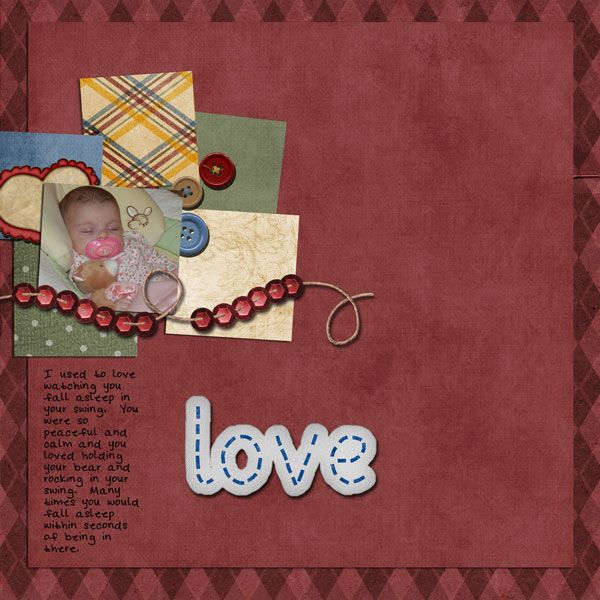 CT STEPH
And if you are really talented you can SEW and take PHOTOS of yourself sewing...lol...JK...here is a great LO from...
CT HEATHER