this weekend! If you didn't know it is iNSD! (International Scrapbooking Day) I am so bummed that I won't be scrapping my Saturday away...last dance competition for my oldest daughter this weekend...
but YOU can tag along over at Scrapmatter!!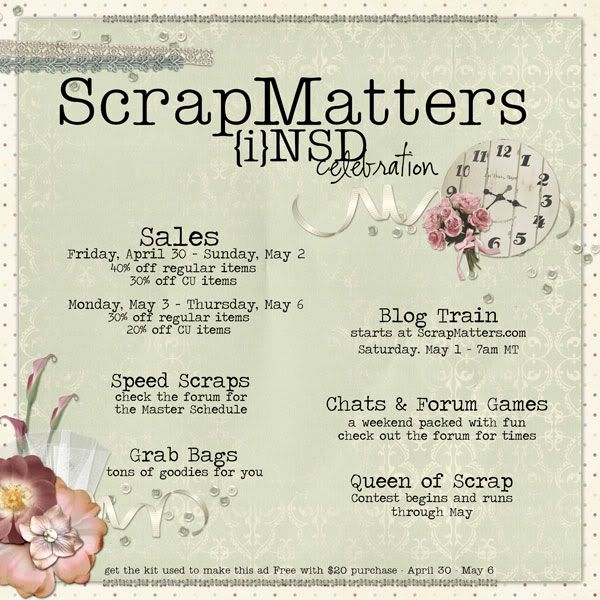 And Christina has put together a FAB. Grab Bag for all of you
to help celebrate iNSD! You won't want to miss out!! ADORABLE!!
And here is a little SNEEK PEAK of the kit Christina is including in the GRAB BAG!
The bag is FULL of all kinds of goodies..don't miss out!