There is a new Sheriff in town and her name is Christina! HA...just kidding! No new sheriff but a new kit with a fresh look! Christina is showing off MORE of her artistic abilities! Man...she is talented...I can hardly stand it!
Go check out Cowboy Buddies out over at PDP today! Your little Ruck-a-Roo will look SO good in it! :)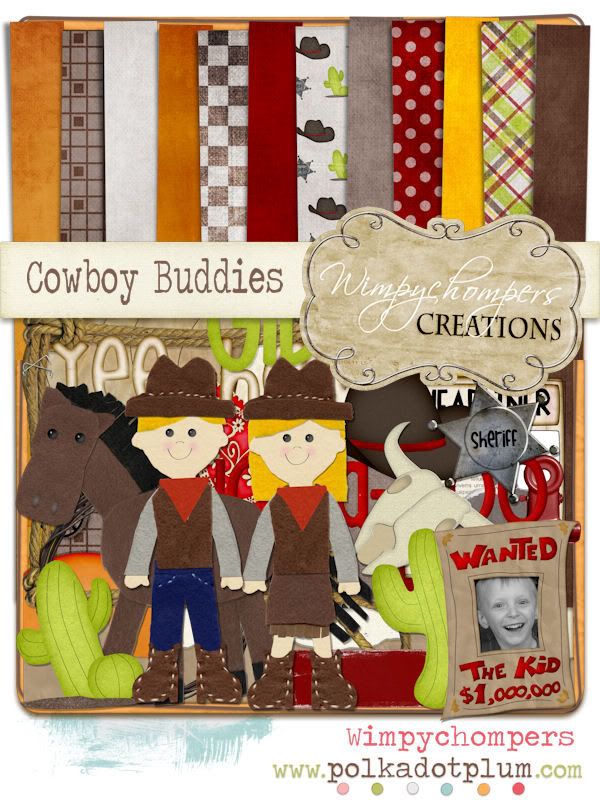 Here is a layout I made with this kit and check out the SLIDE SHOW on the right to see what the other W3's were able to come up with! I got one word CUTE!!